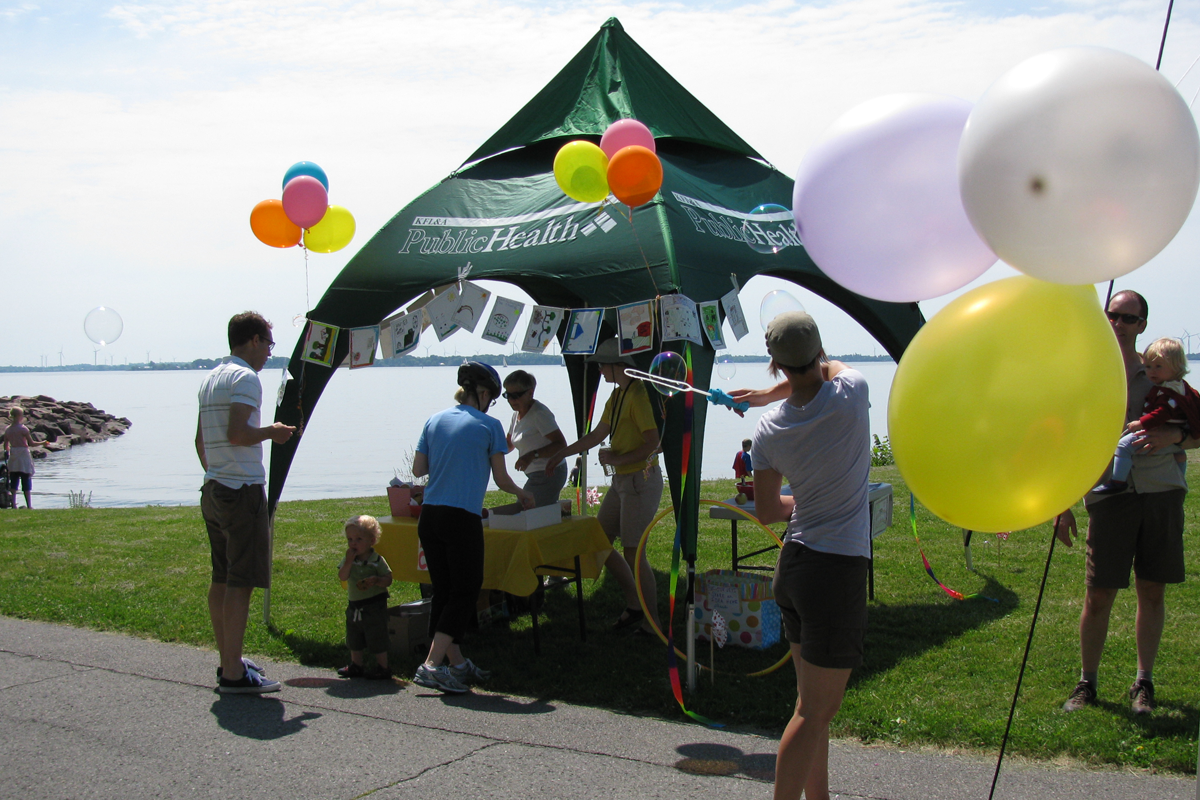 10 Aug

Breakwater Park in Kingston, Ontario, Is Open and Looks Amazing!

Parks and public spaces define our greatest cities and shape our most vibrant communities. Breakwater Park is a waterfront park in the historical downtown of Kingston, Ontario. It is located on King St., along with Ontario's Waterfront Trail, and boasts of a beautiful, unobstructed view of Lake Ontario and Wolfe Island. Although Breakwater Park offers a broad view of Lake Ontario and the beginning of the 1000 Islands, which could be considered a world-class urban park, it was not living up to its potential as a centrepiece of Kingston's waterfront. This was perpetuated by years of inadequate capital funding for maintenance of the park's deteriorating infrastructure.

Before the recent re-opening of the park, 8 80 Cities worked on the Make a Place for People Project (from January to August 2012), with the City of Kingston and KFL&A Public Health to develop a strategy for the design, programming and management of Breakwater Park through a process of community engagement. The overall goal of the Make a Place for People Project was to inject new life into currently underperforming spaces to encourage physical activity and promote mental health through activity nodes where people meet, relax and play. As a part of our baseline community engagement, we wanted to assess who was using the space and more importantly, who was not using it, to shed light on the needed improvements. The engagement plan was used to inform the design and further consultation process over the course of several years.

Some of our recommendations in The Make a Place for People report for Breakwater Park included:
Creating a strong sense of community ownership and stewardship for the park
Creating better walking and cycling connections to and within the park to improve access
Improving the aesthetics of the park to ensure users can have a pleasant sensory experience by developing it as a place that indulges the instinct to connect with the water.
Fostering active programming of activity nodes in the park.
The renovations of Breakwater Park, completed on July 26, 2018, include a new promenade, pedestrian bridge and shade structure, pier upgrades, steps and seating, shoreline works including an upland beach, landscaping and tree planting and accessibility improvements. The park provides exceptional access to the water within the City as well as a significant area of green space for relaxation and physical activity. It functions as both a neighbourhood park and a destination park that is of interest and concern to residents across the city.
We are excited for the residents of Kingston and grateful for being able to contribute to this project. Breakwater Park is a place for connecting with the community, and it is time to make the most of this precious resource and strengthen the role it can have to forge a healthy lifestyle.