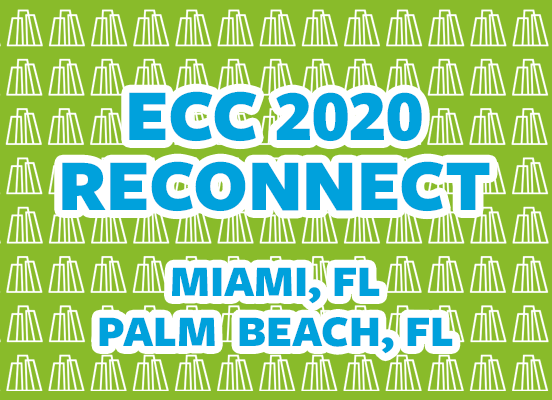 31 Mar

ECC 2020 Reconnect: What Are Chris, Justin and Marcus Up To?

Emerging City Champions (ECC) is a fellowship program led by 8 80 Cities. ECC provides young civic innovators with leadership training and $5,000 in seed funding to launch transformative projects to enhance public space, urban mobility or civic engagement in their city.

This year's fellowship has overcome more over the last six months than any other over the past six years. In early 2020, the UN recognized COVID-19 as a worldwide pandemic. This shift in how we organized and operated changed dramatically. By the time we virtually met our 20 young leaders from across the United States, we already knew this situation, the world's situation would create a lifetime bond for all of us.

We are happy to share their achievements in their first six months of implementing their projects. Despite the challenges of the times we are living in, they have strived to continue pushing forward. This is a testament to their endurance. We are so proud of their accomplishments.

ECC is powered by 8 80 Cities and supported by the John S. and James L. Knight Foundation. Visit emergingcitychampions.org for more.
---
Chris Medina
Here Today, Gone Tomorrow
Miami, Fl
Chris Medina is a local artist, community advocate, and student of law who has a strong dedication to the environment and social justice. He is also the founder of GoneMIA, a creative collective situated within the heart of Miami that is focused on supporting local artists who help address the problems manifesting within their communities. Through his driving passions, Chris has helped invigorate community change by bringing about public awareness to key issues in his surroundings through the use of art and open dialogue.
His ECC project Here Today, Gone Tomorrow is a proposed pop-up public art exhibition that rallies together the residents of Hialeah and the greater Miami area to address local environmental issues. His exhibition strives to showcase and support the visual and literary talents of those within the Hialeah community who are taking on active roles in addressing the impacts of climate change and highlighting the importance of environmental sustainability. With a focus on devising home-grown solutions for local climate-related challenges, Chris hopes to use such art forms to instill an opportunity for creative collaboration between artists, community organizers, government officials, business owners and the wider community.
Over the past 6 months, Chris has been faced with some major hurdles that have delayed the progress of his project due to the COVID-19 pandemic. With public health restrictions in place and limited social gatherings in effect, the arts community has been hit hard by the pandemic which has all but dampened the possibility of in-person arts-based activities. As his project's success also builds off the helping hands of others, Chris has faced logistical challenges in garnering the required hands needed to uphold and support the project. However, not all is lost as Chris has managed to bring his project together and gain some progress in his goals. Chris is currently in talks with protentional host venues, funders, and sponsors that will allow his project to grow, and has recently secured a fiscal sponsorship from the Center for Social Change. He has also launched an aggressive social media campaign to garner support around his exhibition.
Over the next 5 months, Chris aims to generate more funding for his project, finalize a venue space for his exhibition, and complete the artist lineup. While Chris continues to battle it out with the forces of the COVID-19, he has come to realize his project has much more vitality than he had thought. With the art show aside,  his project will aim at helping promote and organize support for a comprehensive city-wide resiliency coming out of this pandemic with a vibrant energy and sustainability initiative that can be consistent with Hialeah's environmental and climate concerns.
In the words of Chris, "Stay tuned. Stay funky. Stay blessed. Stay HERE—and don't go missing in action".
Instagram: @gonemiacollective
Website: www.gonemia.org/
---
Justin Pinn
TFA Miami-Dade Advisory Board Project
Miami, Fl
Justin Pinn is a first-generation college graduate from Georgetown University in Washington, D.C. that has been devoted to bringing about equity, opportunity, and accessibility for all. After moving to Miami to teach Secondary Science as a Corps Member of Teach for America (TFA), Justin has continued his devotion to social causes where he has pursued supporting TFA Miami-Dade's Alumni Network by helping develop leadership skills for over 700+ TFA members. His hope is to provide opportunities to accelerate impact towards One Day Miami-Dade. As a leader in his field, Justin also has pushed himself out to serve on the boards of Bridgemakers, Cristo Rey Miami, Engage Miami, and Miami EdTech.
Justin's ECC project TFA Miami-Dade Advisory Board is focused on bolstering civic participation while also working on helping solve the persistent advisory board vacancies within local governments by activating the talent and leadership of local leaders. His project goals are also coupled with a desire to ensure Miami-Dade can achieve this great moment as a result of COVID-19 and provide equity, opportunity, and access for all of Miami-Dade. This project is aimed at recruiting and seating 100 community leaders in order to serve on advisory boards in Miami-Dade.
Over the past few months, Justin has been seeking out leaders from Teach For America Miami-Dade's large and diverse Alumni network in addition to mission-aligned organizations such as Breakthrough Miami, Catalyst Miami, Engage Miami, Leadership for Educational Equity, and Miami's Next Leaders. Justin has further been cultivating relationships with elected officials and staff in local municipal and county government offices in order to facilitate the advisory board confirmation process. However, due to the global pandemic, Justin has found COVID-19 to present many challenges for his project given municipal and county government offices have focused their attention on the vaccine rollout rather than having advisory board considerations as their top priority.
Although there have been some roadblocks along the way, Justin's determination has pushed his way through and has already recruited 60 applications for potential leadership opportunities. Over half of those who have applied have also engaged in 1:1 coaching in preparation for their application to be considered, while over 30 applications have been sent to local municipal and county government officials so far to be considered for an advisory board appointment. To date, Justin's project has garnered 10 successful appointments to advisory boards in Miami-Dade County with emerging leaders being appointed to serve on boards addressing diverse issues around themes of education, human rights, poverty alleviation, and zoning.
Over the next five months, Justin will be working hard to reach a team of 100 community leaders with many potential advisory borad members within the Miami-Dade area already in the process of being confirmed. By the end of the last month, Justin's goal is to connect all leaders to an advisory board position where they can help make positive impacts for the Miami-Dade community.
Instagram: @Pinnjustin @Tfamiamidade @Teachforamerica
---
Marcus D. Laws
Community Connections Program
Palm Beach, Florida

Originally from the small town of Laurinburg, NC, Marcus D. Laws moved to West Palm Beach, Florida to follow his education and work in the fields of business, psychology, and criminal justice. With reverence in the areas of counselling, housing rehabilitation, developmental disabilities, it has led Marcus to find a position in the Civic sector where he currently serves as a Homeless Services Coordinator for the City of West Palm Beach.
Marcus has brought with him great innovation to ECC with his initiation of the Community Connections Program, a service focused on helping those experiencing homelessness gain greater access to the community and participate in critical life-sustaining services that can help produce housing and community stability. His program touches upon key services including help with job searches, development and maintenance, access to social service programs, provision of physical/mental healthcare, and guidance in daily leisure activity.  Each of these focus areas is required for whole health resiliency when seeking transition from homelessness to community living. Although the program has changed a bit in terms of its mobility considerations being limited to community transportation modes, he has been able to adjust his program to include the use of personal mobility devices when applicable.
In pursuit of his project goals, Marcus has found various challenges arise over the past six months. The onset of COVID-19 and the continuation of the pandemic has led to a distinct level of confusion among those experiencing homelessness as community centers providing crucial programs were temporarily discontinued.  This has challenged Marcus' endeavors as it has taken additional efforts to maintain program engagement and offer resources to inform individuals that they are not being left behind.  The new advent of rising unemployment rates and difficulty accessing resources has also had a profound impact on those who have already been struggling and with limited abilities for agencies to act in the interest of those in need, it has forced Marcus to adapt his approach in aid and has had to utilize resources more resourcefully. Marcus has also found barriers in seeking support from a community, where the need is near if not already palpable.  Living in a high rental-based tourist economy has not always been so conducive to asking for support to help those suffering to those who may be experiencing a new level of uncertainty and facing similar lifestyle challenges. He has also been challenged with introducing "beams" of hope to an already despaired community of individuals who may not always see a benefit in actions taking place.

Challenges aside, Marcus's dedication to his work has already brought forth some major successes. These accomplishments include:
(1) Assisting individuals in realizing their goals of housing through supports not previously offered except on a limited basis
(2)  Showing the effectiveness of mobility in determining adherence to traditional and non-traditional social service programming and promoting changes in attitudes towards goal achievement by removing barriers to success. 
(3)  Serving those in need by leaning on market research to develop the program. Marcus met with someone who was experiencing severe homelessness and persistent mental illness and became the inspiration for developing the project when stated "There should be a bus that just takes people who are homeless and in need wherever they need to go because it would save people. I would take my meds and have no issues staying straight if I could just get a ride, because everything is so far away when you have to walk". Today, he has been successfully housed and is stably medicated with psychiatric treatment. 
Over the next 5 months, Marcus aims to increase support for his program through agency and community involvement and will also be focused on Building and sustaining funds by seeking out government and private sector financing to maintain the community program. By the end of the fellowship, Marcus looks to expand his reach of the program by offering job training and job placement as a point of interest to those who are willing to participate. His final goal is to show that help is not only available to build and sustain community activity but to also increase self-efficacy and independence.
You can learn more about Marcus' project status by reading this report.
Youtube: https://youtu.be/ersLy_rrCCk