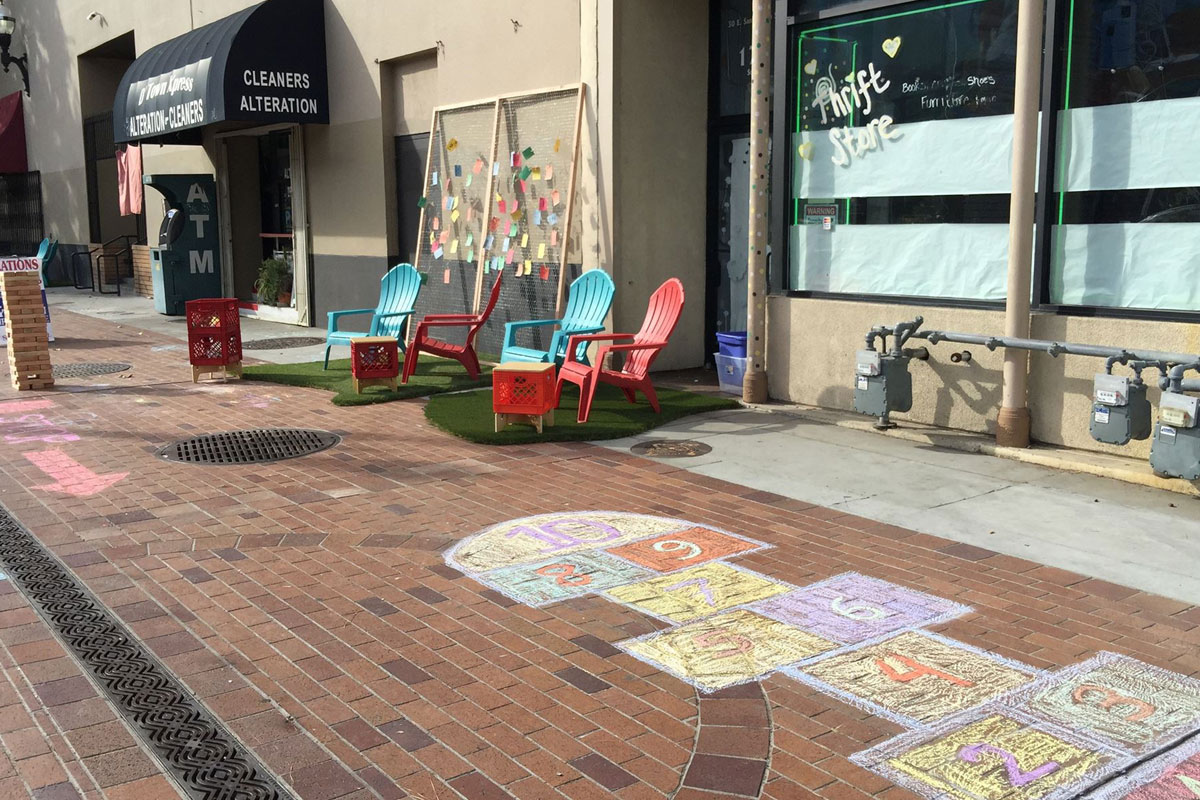 23 Jun

Meet the K880 Emerging City Champions: Jason and Germane

Get to know Jason Su, from San Jose, California and Germane Barnes from Miami, Florida and find out what they've accomplished a year after launching projects to make their cities more engaged, happy and beautiful.

by Emma Jones, Jonathan von Ofenheim

Jason Su
San Jose, California
Meet the Champ:
Jason Su is the street life project manager for the San Jose Downtown Association. He brings art, construction and advocacy projects to the city's downtown core, all with the aim of making it a more walkable, vibrant and beautiful place.
How he's innovating:
How do you imagine alleys? Antisocial? Dangerous? Su's project is aimed at changing those perceptions for one San Jose laneway. Called Fountain Gallery-Alley, the project is designed to encourage a sense of ownership and creativity in the space. The work-in-progress has featured street art, lighting, installations and more, a project that's been co-created by community members, local entrepreneurs and artists.
The Fountain Alley-Gallery has been through two iterations so far: a temporary, or "pop-up" gallery, and a collaboration between a university and student group, creating design prototypes for fountain alley. And it's not over yet. Fountain Alley is still transforming, says Su, who says it's important to view placemaking as a process.
"Before, it was definitely a blend between empty, dangerous and a place to avoid. Now, I think the perception is it's clean, it's colourful, it's beautiful. It's still blank. But this type of blank is kind of more of an exciting one, in that everyone can collectively see that it's blank but also that it's primed and ready," says Su, adding that the next year will involve an in-depth, collective visioning process.
"We're preparing the canvas now."
---
Germane Barnes
Miami, Florida
Meet the champ:
Germane Barnes is the Designer-in-residence at the Opa-Locka Community Development Corporation, where he manages the Arts & Recreation Center, but he's also fast becoming a designer-at-large for his Miami community. With a background in architecture, Barnes is committed to connecting the public with design. Lecturing regularly at local institutions gives him the platform to share his ideas, and he's also delved into the hands-on world of bottom-up design.
How he's innovating:
In the low-income Opa-Locka area where Barnes used to live, one bus stop saw a lot of commuter traffic but was devoid of amenities — no shade, no seating. Initially, Barnes' plan was to fix it, "just to build a bus stop and that's it." But it grew bigger than he imagined.
The project is Building United Spaces (B.U.S.) Miami. It's intended to improve transit infrastructure with an energy efficient, modular bus shelter. Barnes' original design included amenities such as a mobile charging station and an umbrella sharing system.
On a city walk he organized to tour the neighbourhood bus stops with community members, Barnes soon realized that "the most important thing they cared about was shade." Time to iterate: he changed the scope and planned to develop shade structures that could be attached to the existing seating at uncovered bus stops throughout the city.
"The previous prototype was for full-on bus shelters," says Barnes. "But these would be substantially smaller, which means I could do more."

While broadening the reach for the project, Barnes also started looking into data. He compared his community's transit data to that of U.S. cities similar in size and found that cities like Dallas, Philadelphia and San Diego were using public transit substantially more than Miami.
"There's much bigger problems with Miami transit than just bus stops, though bus stops do have a major connection to that. And a lot of it just revolves around the culture of Miami" — a culture Barnes describes as "car-centric."
"I feel as though it is the responsibility of those who have knowledge to share that knowledge with other individuals," says Barnes. For Miami and beyond, encouraging public transit and reducing emissions might just start with better bus stops.