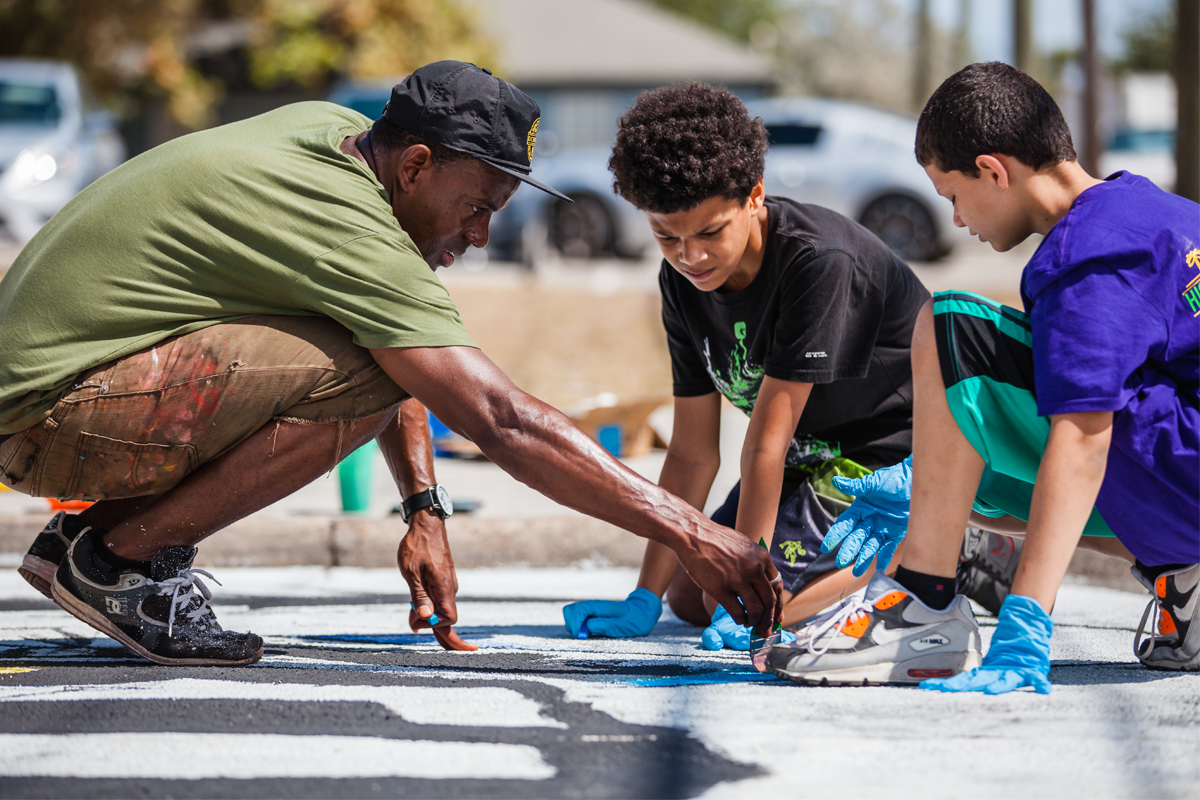 14 Aug

Press Release: 8 80 Cities and Partners Debut Innovative Pop-up Safe Street Designs on Section of Toronto's Danforth Ave. August 23-24, 2019

FOR IMMEDIATE RELEASE: August, 14th 2019
Media Contact: Amanda O'Rourke
Executive Director – 8 80 Cities
Tel: 416-591-7404 ext. 5
Cell: 647.784.3048
aorourke@880cities.org

Secondary Contact: David Simor
Project Manager – 8 80 Cities
Tel: 416-418-4885
dsimor@880cities.org

[Toronto, Ontario]: Not for profit 8 80 Cities is pleased to announce that City Council has approved 8 80 Streets Danforth, a project that will temporarily transform a section of Toronto's Danforth Ave to demonstrate the Vision Zero principles of safer street design that prioritizes vulnerable road users. The pop-up street makeover will take place on August 23rd – 24th from Woodbine Ave to Woodmount Ave. This will be the first pop-up street makeover of its kind in Toronto, bringing internationally renowned tactical urbanists The Better Block Foundation to Canada for the first time.

The project was funded through a private donor who's friend was one of Toronto's 46 vulnerable road user deaths in 2018. She decided to act by requesting the community engagement and urban transformation expertise of 8 80 Cities.

For two days, 8 80 Streets will transform a section of the Danforth, an iconic Toronto street, demonstrating how quickly streets can be made safer and more human-centred. Local partners from the Danforth Mosaic BIA and the Danforth East Community Association, as well as Earth Day Canada,  have come together to build a vision for a reimagined Danforth that works for residents and businesses alike.
"We want to bring people in the Danforth community together to actually be part of building the solutions for safer streets. We want to highlight, in a short amount of time and with simple materials, how you can build a better street for people. The elements we are showcasing are proven design solutions that can save lives while also contribute to the overall health, equity, and vibrancy of the city." Amanda O'Rourke, Executive Director of 8 80 Cities.
"8 80 Streets Danforth is an invitation for Torontonians to experience how a complete street feels. With Toronto growing quickly, projects like this encourage us to think about how we can design our city for people of all ages and abilities. I'm proud to welcome this project – the first of its kind in Canada – to our Danforth East community." Brad Bradford, Toronto City Councillor, Ward 19 Beaches-East York.
The project will showcase local artists, include enhanced landscaping elements, wiki block furniture, parklets, music, games and more for people of all ages! Residents are invited to come and experience what it would be like to have streets that provide more space for people to walk and bike while maintaining two lanes for cars to drive through. A street that exemplifies the City's aspiration to get traffic fatalities down to zero.
Concept Plan
About 8 80 Cities : 8 80 Cities is a non-profit organization based in Toronto, Ontario. Our mission is to improve the quality of life for people living in cities no matter their age, ability, or socioeconomic status. We bring people together to enhance parks, mobility, and public space so that together we can create more vibrant, healthy, and equitable communities. We believe that if everything we do in our public spaces is great for an 8-year-old and great for an 80-year-old, then it will be great for all people.
The 8 80 Streets Danforth Street Makeover is the first of three pop-up interventions which have the objective of elevating the conversation on creating safe, active, and vibrant streets in Toronto, bringing together residents to spark positive change in their community.