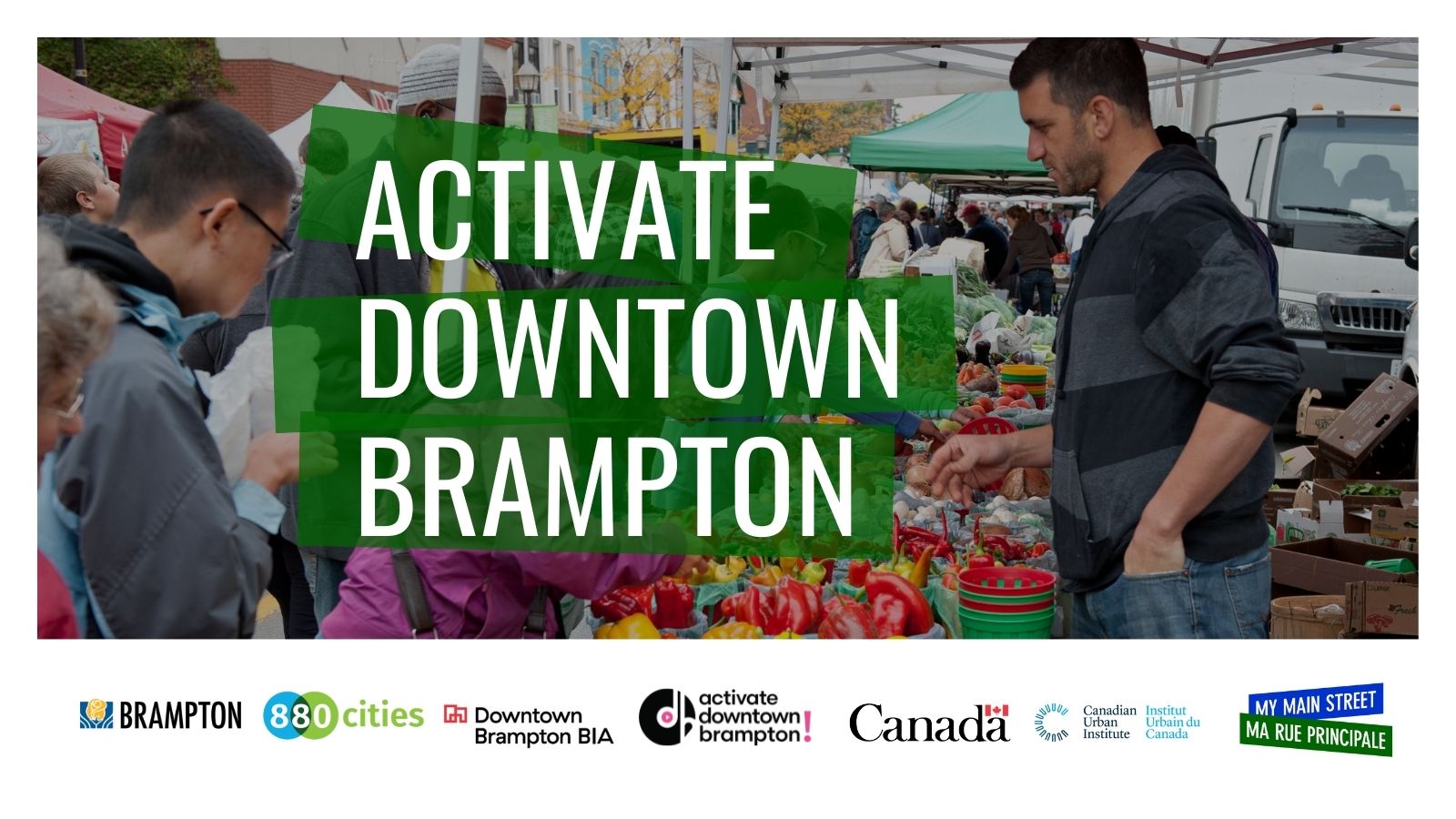 10 Jun

The City of Brampton Receives Government of Canada Support through My Main Street Community Activator Placemaking Program

City of Brampton receives support through My Main Street Community Activator Program to Activate Downtown Brampton

BRAMPTON, ON (June 10, 2022) – The City of Brampton, together with its partners the Downtown Brampton Business Improvement Area (BIA) and 8 80 Cities, has been selected to receive $223,650 through the My Main Street Community Activator Program for Activate Downtown Brampton, a series of interactive installations and musical performances in downtown Brampton's laneways and public gathering spaces taking place until October 2022.

Activate Downtown Brampton aims to increase opportunities for social connection and civic engagement and stimulate local economic activity. The series will include free weekly musical activations featuring diverse local artists reflecting the rich cultural heritage of the city for residents and visitors of Brampton to enjoy. The activations will take place Saturdays from 12 to 2 pm, until October 15, throughout the downtown. View locations here.

Residents can also share ideas for making Downtown Brampton public spaces lively and active by visiting the Activate Downtown Brampton website or attending pop-up engagements in these public spaces throughout summer and fall.

The My Main Street Community Activator is a two-year, $23.25-million investment by the Government of Canada through the Federal Economic Development Agency for Southern Ontario (FedDev Ontario) that is being delivered by the Canadian Urban Institute (CUI) and the Economic Developers Council of Ontario (EDCO). Through Activate Downtown Brampton, this series will help build a more vibrant downtown that draws visitors and increases foot traffic to shops, restaurants, and exciting new public spaces, supporting local businesses in their recovery from COVID-19.