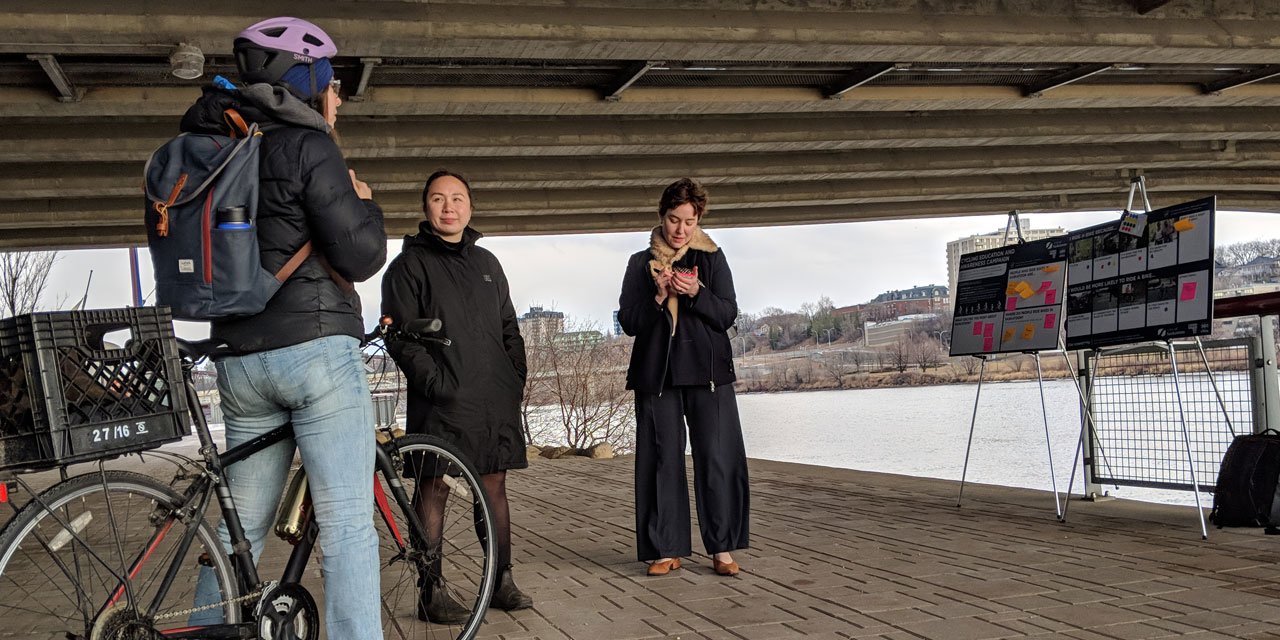 02 May

Three Reflections from Saskatoon's Bike Culture

They say that once you learn to ride a bike you never forget… but there is so much more to learn about biking in cities!

The City of Saskatoon has taken a bold step towards communicating active transportation education. With anticipated growth for the city on the horizon, we partnered with Copenhagenize to develop an Active Transportation Campaign to help both new and existing riders of all ages get around the city.

We launched the campaign development process with public engagement. We held 18 engagement events across the city, receiving input from students, parents, older adults, newcomers, Indigenous youth, and public health officials. Hundreds of people shared their excitement, pride, concerns, and fears about cycling.

"I wish I could ride, but I don't feel like it's safe" – Saskatoon resident
Regarding biking, three points stand out from what we heard:
The desire to ride. Lots of people wish they could capitalize on all the benefits of cycling but assume it's not within reason for them.
Sharing the road. In a city where drivers want bikes off the road and pedestrians want them off the sidewalk, cyclists are in a tricky situation.
Biking as an issue of equity. Access to a bike is a barrier for many, especially low-income individuals who reported that they are often victims to bike theft. To them, having their bike stolen can be a bigger barrier than traffic fears.
Each of these points underlines a quintessential need for active transportation education. The campaign is presently being developed with the engagement outcomes in mind and is expected to launch in the summer of 2019.